Beautiful functionality in interior design doesn't happen by accident. Let our team of experienced and talented interior designers show you how to turn an idea or feeling into surroundings that reflect your individuality while accommodating the functional needs of every space.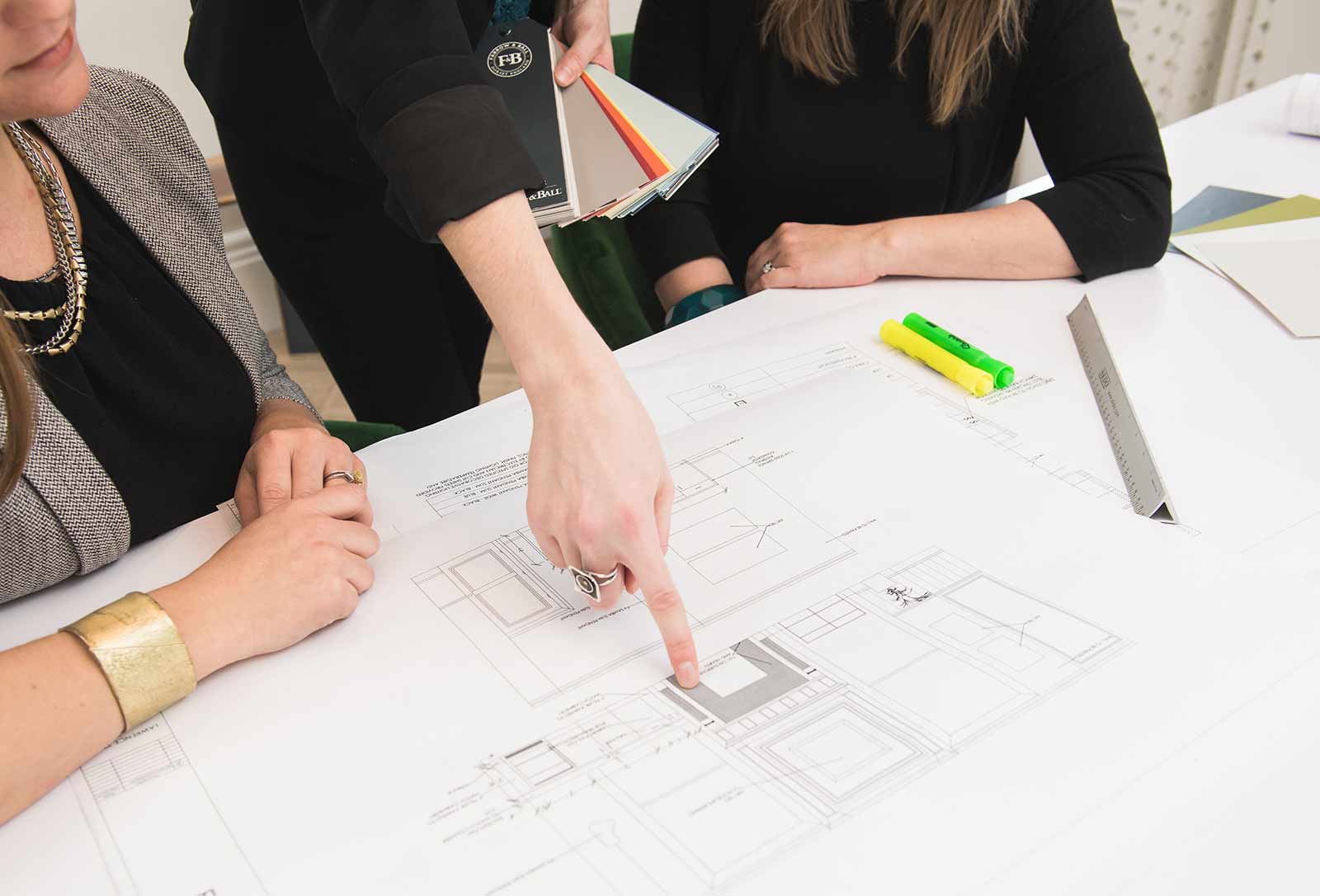 Listen
---
Truly understanding our clients' needs and visions for their interior spaces is the cornerstone of our design process. Our collaborative approach invites the flow of ideas and our deep expertise and proven process ensure that our projects are run effectively, delivering spaces that are both visually stunning and functional.
Design
---
Translating client ideas and preferences into multiple floor and furnishing plans is where the detail oriented and talented Daher team shines through. Using sketches, renderings and 3D modeling software, the Daher team layers in architectural details, furnishings, lighting and more to create spaces that are unique and timeless. We carefully balance options for clients, offering creative ideas and solutions that clients are delighted to choose from.
Manage
---
This is where we leverage attention to detail and impeccable project management skills to ensure our clients' visions are brought to life. We provide drawing sets, elevations and schedules for your architect and contractor, working with them throughout to ensure the design intent is realized. We maintain steady communications with manufacturers and craftsman making certain all details are covered and completed on schedule.
Deliver
---
We welcome our clients into their new homes only when every detail is considered and every nuance perfected. Each item is delivered and properly placed along with expertly dressed beds, fully steamed curtains, and freshly cut flowers. Our greatest compliment is when our interiors are described as total reflections of our clients' tastes and personalities, leading to longstanding client relationships based upon trust and mutual love of home.
From start to finish the Daher team listened, then provided us with innovative ideas using the most current products, fabrics and fixtures to create the updated, on-trend look we were hoping for. - Chrissy C.