3 Inventive Ways This Design Team Maximized the Space in This Small Condo
03.22.2020 | Paula Daher | Features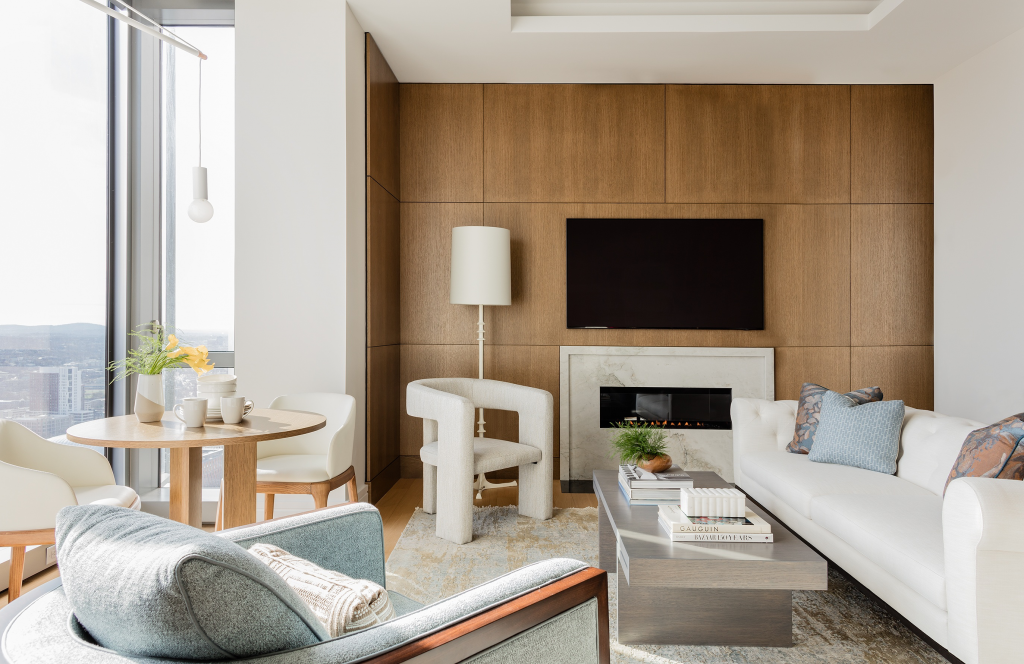 Good news urban dwellers. A lack of living space does not have to limit your lifestyle. Just ask the team at Daher Interior Design that transformed 1,100 square-feet luxury condo in One Dalton Four Seasons into a roomy pied-à-terre. Here are the three biggest ways the innovative designers supersized the space.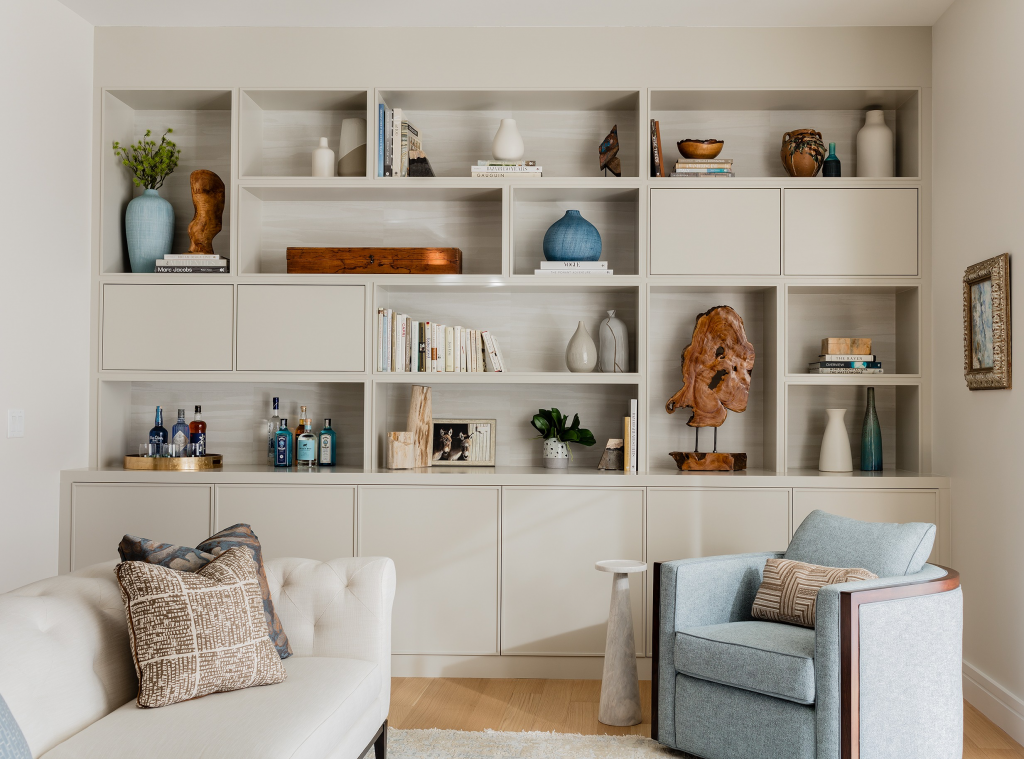 Form Follows Function
No room for frills here. Every piece in the two bed, one family room apartment serves a purpose, most of them multi-purpose. A chair for lounging swivels to become an extra seat at the dining table. Adjustable sconces limit the need for lamps and carry the light to all corners. The built-in wall in the living room? Pulling out a drawer reveals a dry bar perfect for cocktail party entertaining.
"It is really one room doing triple duty," says principal designer Paula Daher. "We always aim to be creative and crafty about how we design spaces so they are live-able, but also functional."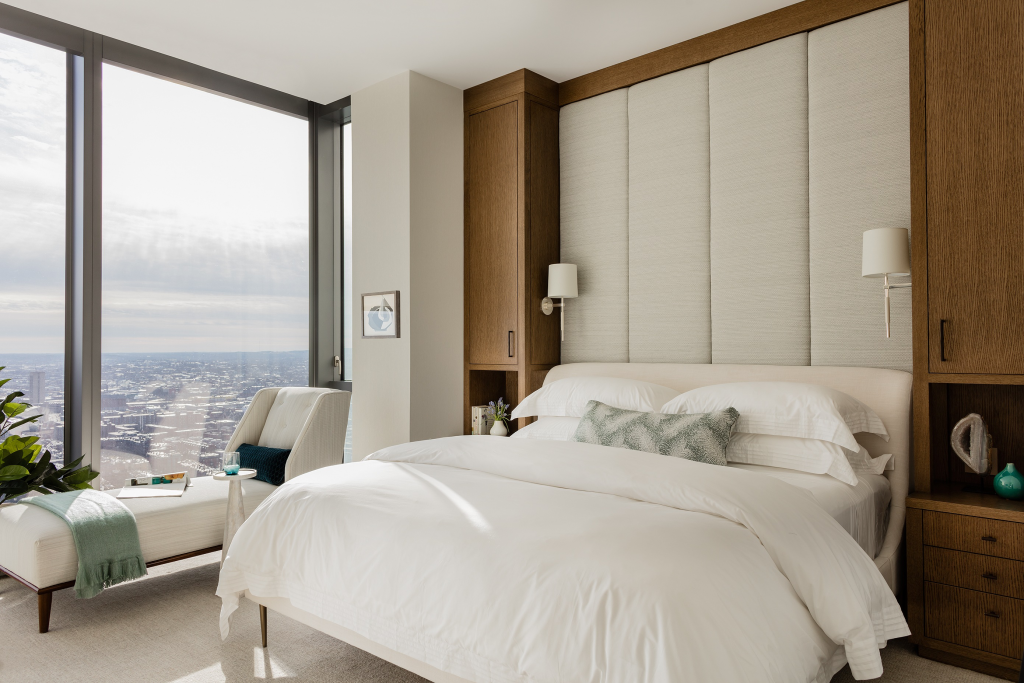 Smart Storage
Fall sweaters. Winter boots. Spring dresses. Summer swimwear. New Englanders know, there is never enough closets to keep them all year-round. So, where do you fit your whole wardrobe with only a small closet in the master bedroom? For the Daher design team, the answer was hiding it all in plain sight. Drawers in the built-in wall can hold anything from a parka to a printer. Sheets and towels can be stored in the headboard above the king-sized bed. Pull-out bed size tables mean there is no need to store books under the pillow.
"When you have a small space, you have to create areas to store things you may not have in a larger dwelling," says Daher. "We knew we needed more storage, so we came up with a floor plan that incorporates everything."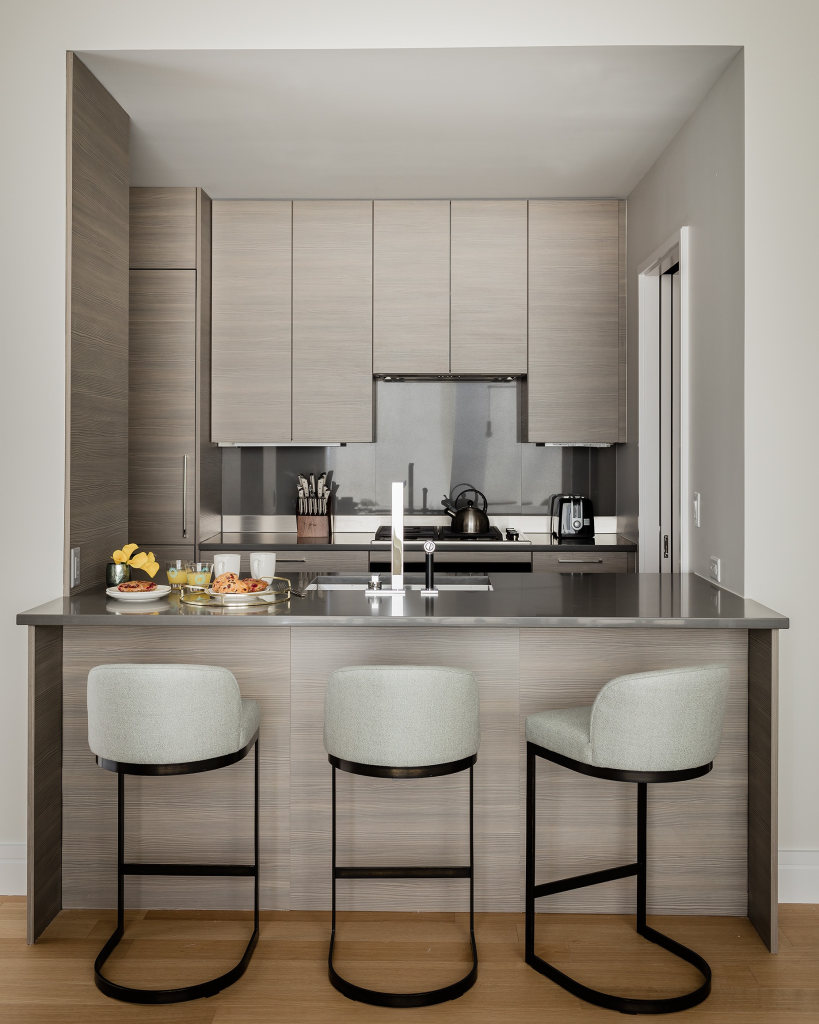 Custom Contemporary
In design, one size does not fit all, especially when it is a small size to begin with. That is why Daher meets with clients throughout the process to design a space that feels like home. Take the chair facing the TV, for instance. Knowing that she was working with a tall couple, Daher found a chair long enough to accommodate them that also fit the cozy and contemporary vibe of the condo. In fact, only the floor and kitchen came with the apartment. Everything else—like the millwork and case pieces—was Daher-designed.
"We wanted the décor to feel light and airy," says Daher. "It feels modern and refined, yet is still a warm and welcoming space to relax."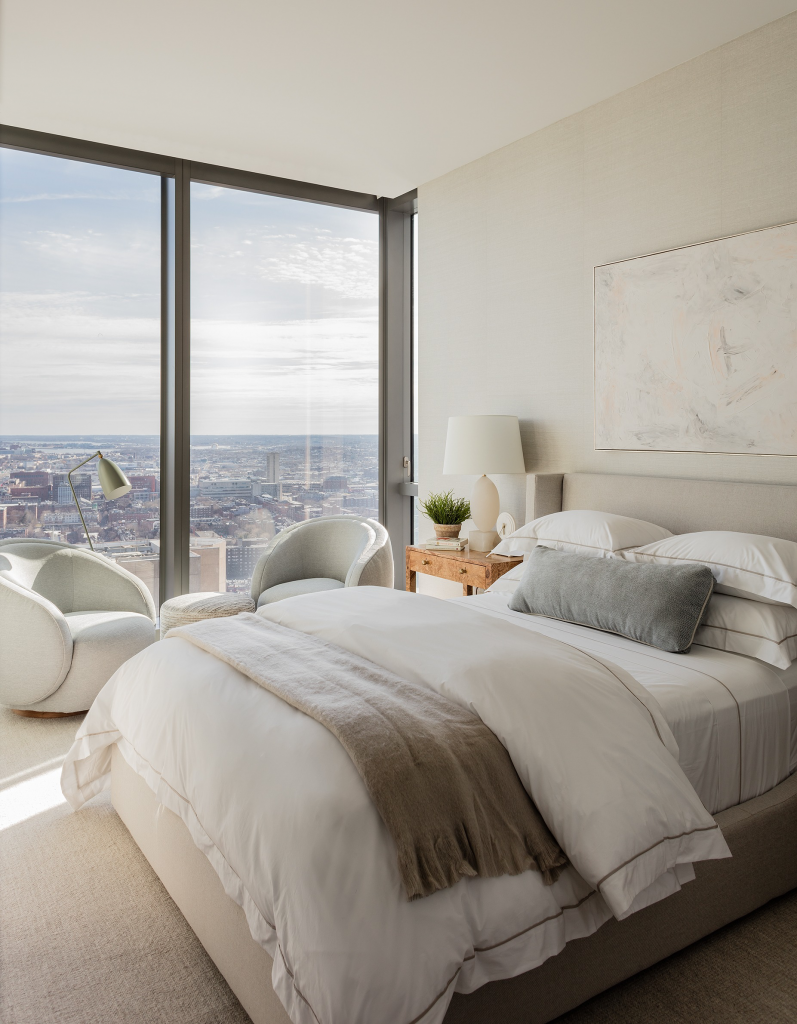 Whether it is a luxury townhouse or chic triplex, Daher says the goal of her team is to work with the homeowners and design a space that provides a floor plan and storage needs, then amps up the design through fabrics, finishes, lighting, and wall treatments. When a home focuses on the client needs and provides for them, she says, size really does not matter.
"My goal is for the client to walk in and say 'wow this is my house and it is exactly perfect for us," says Daher.
This article originally appeared on Boston Magazine's website.